The best pillow for your neck is the Obasan pillow (in my opinion). Chiropractors in Ottawa are always being asked, "Which pillow is the best for my neck?"
When I visit chiropractors near me, a lot of them agree. Obasan. Most of us have them on our bed.
I have never been a fan of most of the "special pillows" that are available. Most of the time they are a bit of a "gizmo".  Plus, what is wonderful for one person, turns out to be the pits for someone else.
Cutting to the chase. OBASAN pillows.
USE PROMO CODE: "crestview" for an $80 discount!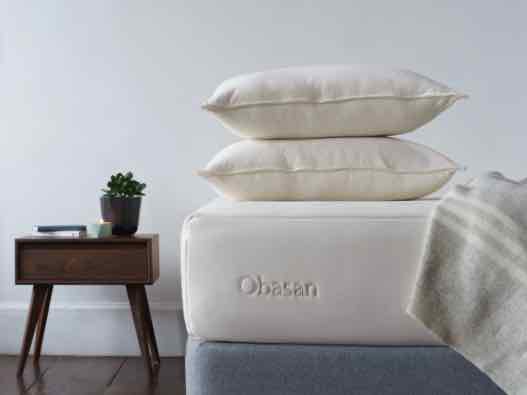 Manufactured locally, which is a great opportunity to support a small locally owned MANUFACTURING company.
Fully customizable for your style of sleeping.
Made with fully organic materials.
Zero off-gassing.  (Most bedding materials off-gas for months. YUCK.
There is one downside. They are expensive. Starting at $169. Yikes!  But…They've partnered with us and are offering a great Christmas special.
If you enter "crestview" at checkout they will be discounted to $99!
That is an amazing deal (full disclosure – I get a small commission if you use my promo-code)
Extra bonus.  If you are a little nervous about shopping in person…they have you covered.  They will drop-ship them to your door or provide curbside service.
Heads Up! Their website is a little quirky.  If you have any trouble you can call them  – they will take your order and apply the $80 discount to the queen-sized shredded rubber pillow.
I know, I know…"rubber" doesn't sound great. It doesn't look, smell or feel anything like the kind of rubber you are used to. It looks and feels awesome…and smells like nothing!
Now…go buy a pillow. 🙂
Want to see what it looks like? Watch the video.